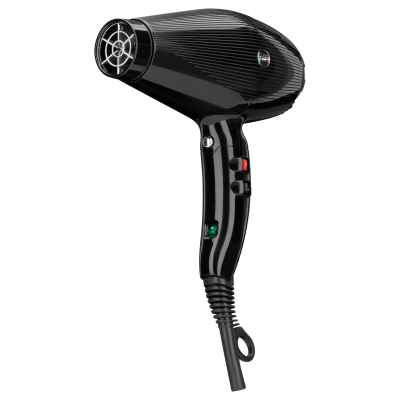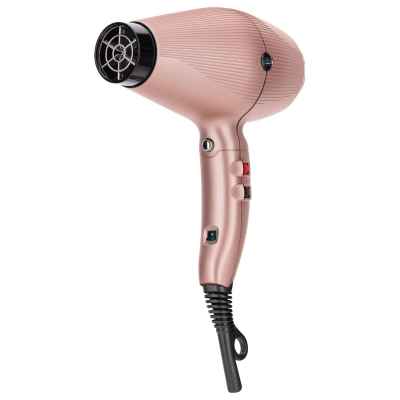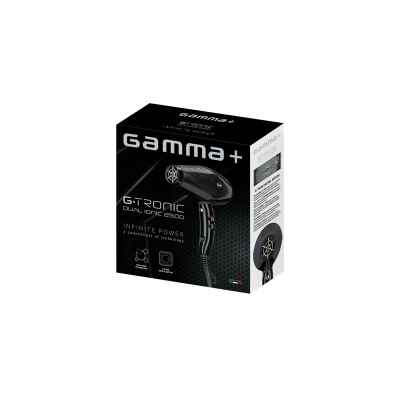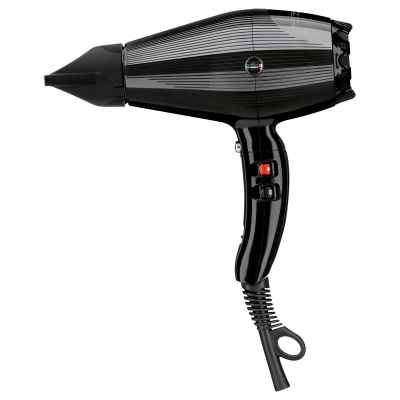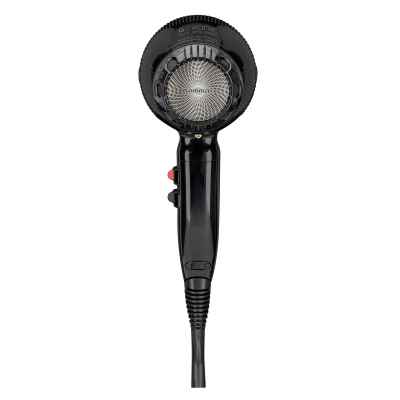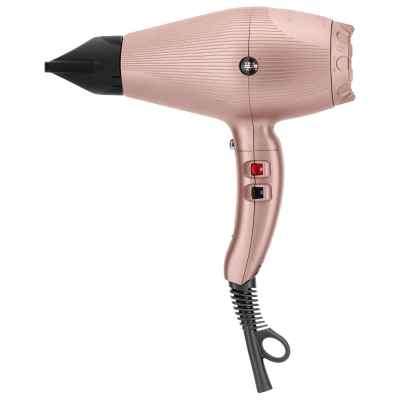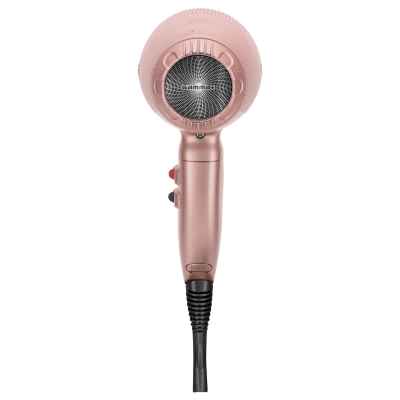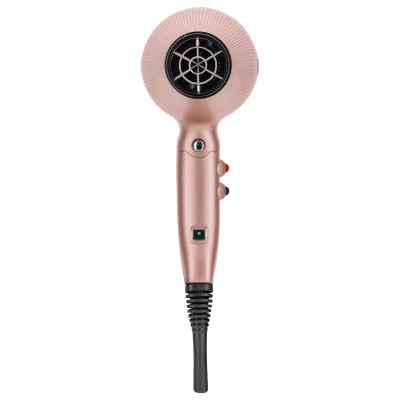 Professional hairdryers
G-Tronic Dual Ionic 2500
Infinite power
Coming soon
Code: PAGTRONICIT
The digital hair dryer with infinite power
Super powerful G-TRON digital Motor that ensures a longer service life than other professional hairdryers with conventional motors.
Increased pressure and air flow of 120m³/h for professional performance
High air temperature with professional triple wave heating element to tame even the frizziest hair.
Nano Silver Technology: 999 ‰ Silver coated grill, releases Ag+ nanoparticles.
Ion generator with on-off switch on-off that controls the emission of negative ions depending on the result you wish to obtain on the hair.
Lightweight, balanced and compact: only 390 grams to facilitate styling and reduce strain on the musculoskeletal system.
Silent: to reduce noise pollution in the salon.
Super flexible cable gland with improved cable duration.
2 nozzles included for every type of hair and 1 specific diffuser.
Made in Italy
Voltage: 220-240
Wattage: 8,5-9,5 A
G-Tronik Dual Ionic 2500 is the new digital hair dryer Made in Italy designed to meet the needs of our customers.
G-Tronik Dual Ionic 2500 is the new generation hair dryer equipped with a digital motor brushless G-TRON that combines power, long life and lightweight designed to facilitate the work of professionals and preserve the health of hair.
G-TRON Digital Motor
Super powerful G-TRON digital Motor that ensures a longer service life than other professional hairdryers with conventional motors.
Digital Motor brushless for professional use that guarantees a longer dryer life and great power, combining maximum efficiency, extreme lightness and reduced consumption.
G-TRON digital technology increases the performance and heat output of the hair dryer, improving and facilitating the work of professionals.
Reduced drying time and maximum care for hair.
Dual Ionic Technology
Ion generator with on-off switch on-off that controls the emission of negative ions depending on the result you wish to obtain on the hair.
Switch set on ION: to obtain hydrated, smooth hair and without static electricity.
Switch set on O: to obtain volume and consistency.
Nano Silver Technology
999 ‰ Silver coated grill, releases Ag+ nanoparticles.
Light
Lightweight, balanced and compact: only 390 grams to facilitate styling and reduce strain on the musculoskeletal system.
Silent
Silent, to reduce noise pollution in the salon.
High Performance
Increased pressure and air flow of 120m³/h for professional performance.
High air temperature
High air temperature with professional triple wave heating element to tame even the frizziest hair.